Online Safety
Our young people are growing up in a digital world. As they grow older, we believe it is crucial that they learn to balance the benefits offered by technology with a critical awareness of their own and others online behaviour. At Ravenscote Junior School, we believe that safeguarding our children is our key priority and as such we help them to develop effective strategies for staying safe online and understanding how to make their own positive contributions to the online world.
Online safety is embedded within the computing curriculum at Ravenscote, with classes covering Online Safety regularly within their lessons as topics arise.
Our teaching of Online Safety covers 8 key aspects: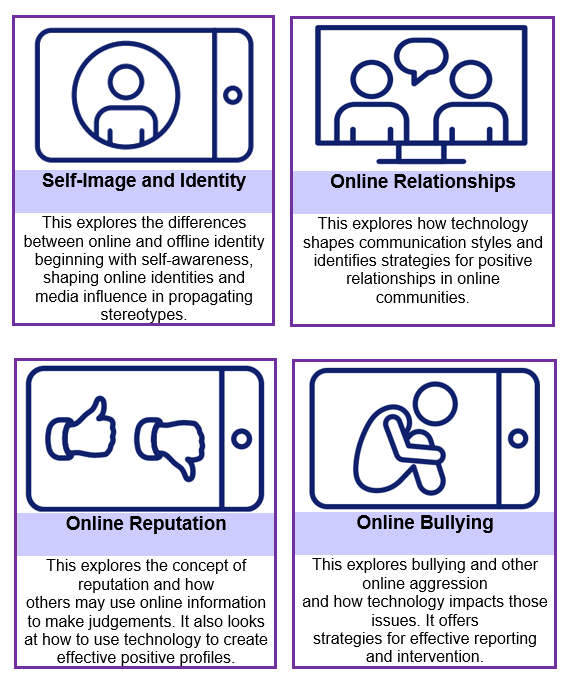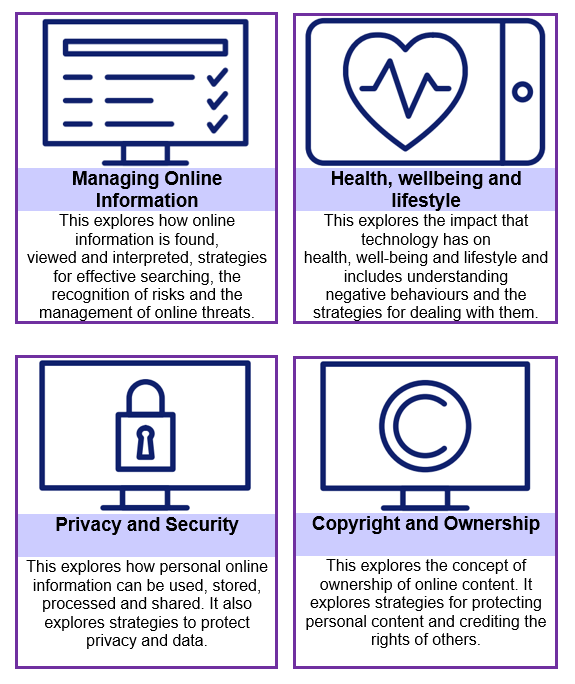 Alongside teaching online safety within lessons, Ravenscote celebrates Safer Internet Day each year. This regularly includes workshops with Online Safety speakers as well as opportunities for pupils to develop their understanding by completing engaging and thought-provoking activities which encourage open and honest discussion.
Our Digital Leaders programme and Online Safety officers ensure that pupils have access to high quality support and resources concerning Online Safety whilst your child is with us.